Living with Plants: Mini forest as Communal Reforestation
Daily life in the 21st century takes place in and through plants - in cities, in the countryside, by the roadside, in monocultures and out of place, out of town.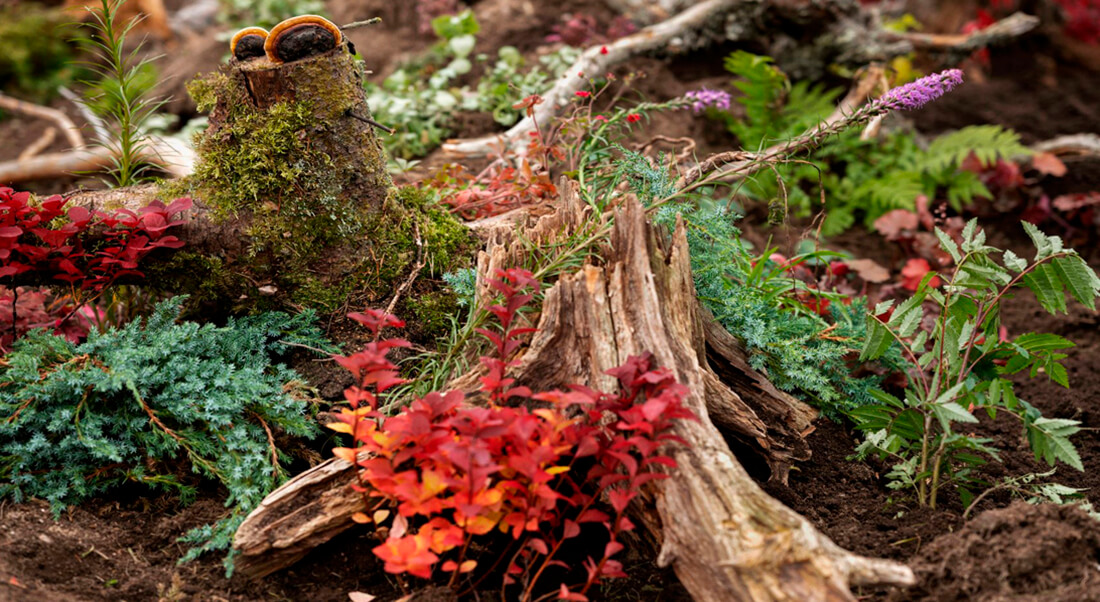 Finland's 'Everyman's Right' is living proof of this: the right to enjoy, experience and explore landscapes and sensescapes is enshrined in this tradition. It is older than the cultural layers of regulation and privatisation, and it continues to challenge them. Since 2019, the artist Nina Backman has taken this right of the people a provocative step further: she has made it possible to donate small plots of land in the cities of Porvoo, Mänttä-Vilppula, Savonlinna in Finland, and Stettin in Poland for a kind of communal reforestation - the so-called Minimetsä or Mini forest. Other Minimetsä are currently being planned for the cities of Helsinki in Finland, Porto Allegro in Brazil, and Tromsø in Norway.
Can we create Minimetsä in other European or Nordic cities – such as Copenhagen? In the talks and conversations of the day, we ask: How are researchers and artists in overdeveloped countries exploring the relationships of contemporary cultures to the trees and bushes, the mosses, herbs and forests they live in? What habits or obsessions drive everyday cultures to consume, use, enjoy or disregard plants? Can habits of smelling, seeing, touching and eating these co-creations be changed?
We invite colleagues from companies, tourism, logistics, trade or industry, as well as public, governmental and research institutions that could offer a small plot of land for mini forests, to join us and start thinking and planning!
Programme
| | | |
| --- | --- | --- |
| 10:15 | | Welcome and coffee |
| 10:30 | Holger Schulze | Introduction: On the Nanopolitics of Plants |
| 11:00 | Nina Backman | Presentation: Minimetsä: From Contemporary Art to Sustainable Future |
| 12:00 | | Lunch break |
| 13:00 | Louise Isager Ahl | Presentation: Call the plants by their name! |
| 13:45 | | Coffee break |
| 14:00 | Dehlia Hannah | Presentation: Plant Criticism |
| 14:45 | | Coffee and cake |
| 15:00 | Nina Backman, Dehlia Hannah and Louise Isager Ahl | Roundtable |
| 15:45 | | Q&A - General discussion |
| 16:00 | | Thank you for today |
Presenters